Readers of my blog know that I have liked Netflix (Symbol: NFLX) for a long time. I feel it is ready for a move higher soon for the following reasons:
1) Technicals – The chart is showing very strong technicals on its Weekly chart (see below). Since their last earnings report, the stock has found great support near its 10-week moving average; showing that big institutions continue to accumulate shares. It is also building a first stage base and trying to move out of a 12-18 month consolidation.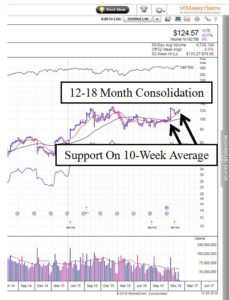 2) Fundamentals – The company has posted four quarters of accelerating revenue growth and two recent quarters of over 50% earnings growth (see below). Their subscriber growth still has huge potential domestically and internationally, especially if they team up with other providers for distribution, content and sports programming.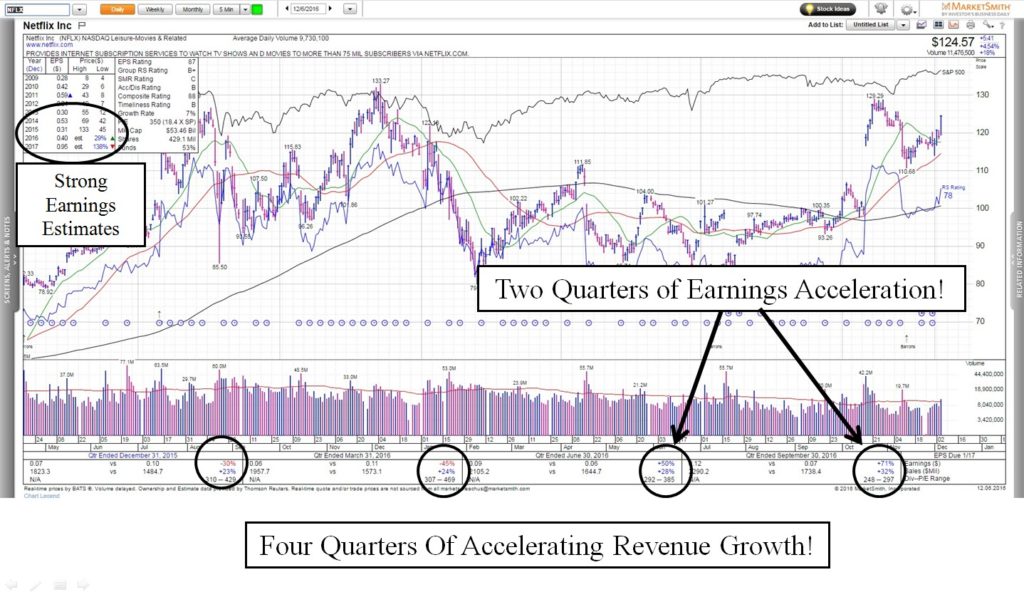 3) Option activity – There has been recent bullish call option activity, notably in March 100 calls and Jan 2017 130/140 call spreads (see below). Data provided by OptionsHawk. Check out his website for more great options activity.

Other reasons include the enormous insider buy in July/Aug and the overall bearish sentiment, as most people continue to doubt this company. Either way, I feel the stock has great potential over the next 6-12 months if the market continues to cooperate. In interest of full disclosure, I currently own a position for my clients (subject to change at any time). Besides idea generation, the main purpose of this blog post is to show you how I combine as many factors as possible to help increase my probabilities of a trade working out. Good luck!
For information about our managed accounts, I can be reached at: jfahmy@zorcapital.com